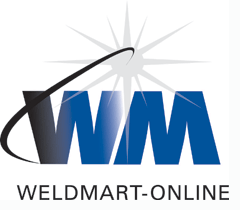 COMMON SENSE ANSWERS FOR THE WELDING FABRICATION INDUSTRY
CALL US: 800-460-6474 FAX: 281-749-8117 INTERNATIONAL: 1-281-432-0250
REPLACEMENT CARBURETORS FOR CONTINENTAL F-162 & F-163 ENGINES
These carburetors are direct replacement units for the Marvel Schriver® (Lincoln P/N: S-12875 ) and the Lincoln carburetor (P/N: M-12484-2). These carburetors are only for Continental F-162 & F-163 engines. These engines were found on the Lincoln® SA-200, Lincoln® SAE-300, Miller Big 40-G®, & Miller Trailblazer 44-G®. These units are new and are direct replacements for OEM units. Stop wasting time & money, replace that worn out carburetor today!
This unit is a direct replacement for the cast iron Marvel Schriver® (Lincoln P/N: S12875 ) carburetor. This unit is the latest carburetor from Zenith and it is the industry standard for the Continental F-162/ F-163. Please note that this carburetor is designed to be used with the R-57 vacuum idler.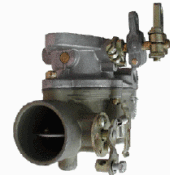 WELDMART P/N: S-12875-A
Note: Weldmart offers a single retro control arm, that replaces the two control arms, with one arm, that allows this carburetor to be updated for use with the electric solenoid idler.
This unit is a direct replacement for Lincoln P/N: M-12484-2 and is used on Lincoln SA-200 (K-6090) code numbers 7301 and above.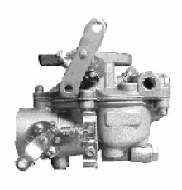 WELDMART P/N: M-12484
CLICK ON THE ENVELOPE AND SEND US A MESSAGE! CALL US DIRECT & TOLL FREE AT 1-800-460-6474

CLICK ON THE BLUE BUTTON TO RETURN TO OUR HOME PAGE

Lincoln, Weld'N Power, ranger, & Power Arc are registered trademarks and property of The Lincoln Electric Corporation. Weldmart-Online is in no way affiliated with the Lincoln Electric Company. References to the named torches, machines, and part numbers are for the convenience of our customers only. This web page is copyrighted by Weldmart-Online 2007 and reproduction In any form is prohibited by law.