Alpha 3A Upgrade Torch
The Alpha 3A hand torch is an upgrade for the following plasma systems:
CEBORA® POCKET PLASMA 25
SNAP-ON® YA-2225 
MARQUETTE® M12155 
CENTURY® 82021 
MATCO® PCS21 
PROARC® 2500
This 30-amp air torch gives these units what they are missing: "non-contact starting" and a powerful pilot arc that assures a positive start every time!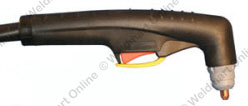 Alpha 3A upgrade torch
Snap-On® (Cebora®) P-30 Torch
The units pictured below are all manufactured by Cebora®. Despite colors and minor cosmetic differences, these units are all internally identical to the Snap-On® / Cebora® YA-2225, and all can use our Alpha 3A upgrade kit: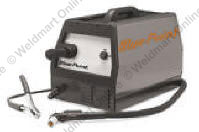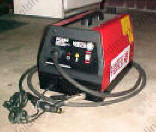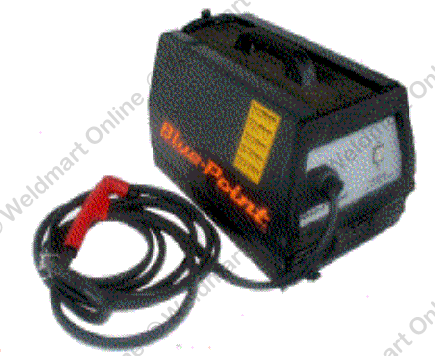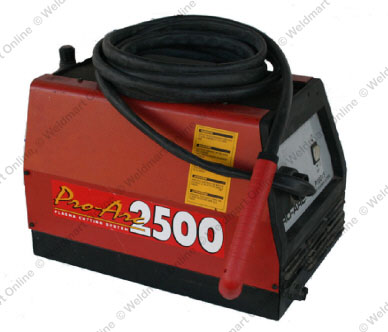 The Weldmart-OnlineUpgrade Plasma Torch Kit for the Snap-On® / Cebora® YA-2225 (and all its configurations) includes the following items:
Alpha 3A hand torch with 13'-lead, with complete consumables installed.
Adapter kit for torch installation.
Complete installation and troubleshooting instructions.
Toll-free 1-800 Help Line.
Five sample tips and two electrodes.
Weldmart-OnlineInline Disposal Air Filter.
Additional options for the Alpha 3A hand torch: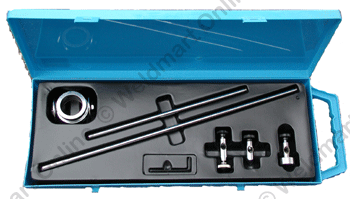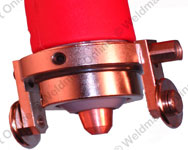 Two-Wheel "Buggy" Guide (Installed)