Ezze Electronic Ignition Upgrade Kit
The Lincoln "Pipeliner" model SA-200 welder (P/N K6090) used the four-cylinder Continental F-162 and F-163 engines. The most popular magneto found on these engines is the Fairbanks Morse® model FMXA4B-16A magneto.
Since most SA-200 welders have an electrical system, it may be time to upgrade to a fully electronic ignition system, and never have to fool with that magneto again!
Think about it: When was the last time you had a problem with any vehicle you own that has an electronic ignition? Why would you want a magneto? That technology dates back to the 19th century!
For less than the 1/2 THE cost of a new magneto, you can upgrade your SA-200 and never concern yourself with magneto failure again.
Weldmart-Online LLC offers the Ezze Electronic Ignition for both the Continental F-162 engine (kit is Weldmart-Online P/N WM-0276) and F-163 engine (kit is Weldmart-Online P/N WM-0274). We recommend you call for availability if you have an F-162 engine.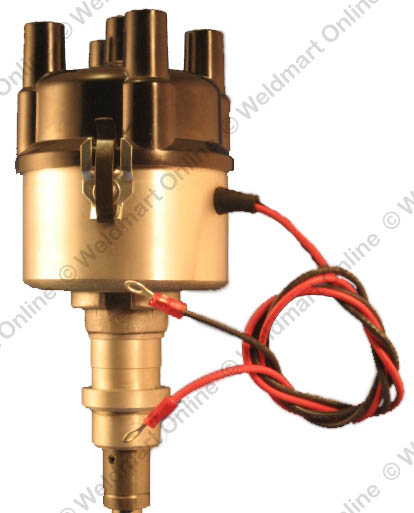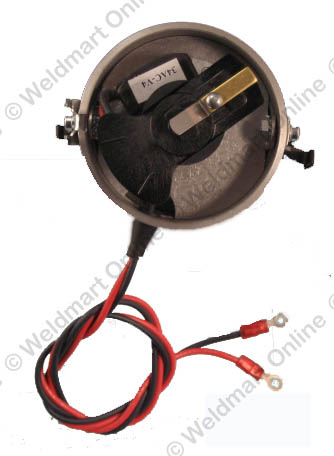 Weldmart's
Ezze Electronic Ignition kit contains
:
Electronic Distributor with 30-month warranty on electronic module
Original new points breaker plate
Distributor drive shaft.
Hold-down paw and bolt.
Coil and mounting bracket.
Custom spark plug wire set with lifetime warranty.
Magneto hole cover plate with gasket.
Toggle on/off start switch.
Four new spark plugs.
Integrated low oil pressure and high engine temperature shutdown.
Complete instructions on installation, maintenance, and troubleshooting. (Our goal is to help you become technically independent!)
Unlimited toll-free technical help!