Replacement Radiator
These radiators are new, NOT RECORED. They are used on Lincoln® SA-200 Pipeliner welders with the Continental F-162 and F-163 engines. Our source is equal if not superior to OEM.
The shipping weight is approximately 40 pounds and can be shipped via UPS Red.
100% MONEY BACK GUARANTEE! Upon receiving your radiator, if you are not completely satisfied with the product, call us for a prompt return and refund.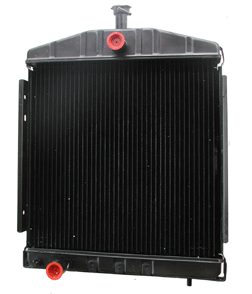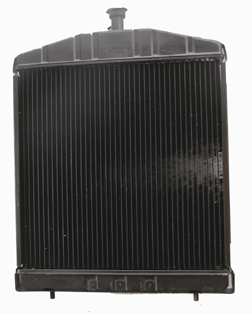 LINCOLN OEM P/N: G-1087 (We Need your Codes Number).
Lincoln engine drive models that use this radiator (contact us for more details or to inquire about other models):
SA-200 Codes 3417 through 9530
SA-250 F-163 all Codes
SAE-300 F226, F227, F244, and QXLD3 Codes 3211 through 8716
SAE-400-JXD and SAE-600-JXLD (Hecurles) Codes 3861 through 5270
SAE-300 and 400-GM-2056 Codes 3879 through 8839U
SAE400-F224 and F245 Codes 5266 through 7370
SAF-300-F163 Codes 5469 through 7258
SAE-300-C22 I.N. Codes 6726 through 742