Spool Guns
Weldmart-Online LLC provides some of the best MIG spool guns ever!
One of the most useful items in your shop is the "MIG spool gun." This is a MIG wire feeder and MIG gun in the palm of your hand! With the MIG gun, you can easily weld aluminum, stainless steel, carbon steel, aluminum bronze, silicone bronze, or any filler metal on a 4" spool. If you have a special application, you can always spool a small amount of wire for a special job.
Weldmart-Online LLC can help you select the right spool gun for your business.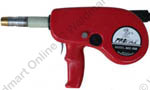 AEC-200 Spool Gun (Profax®) - multiple configurations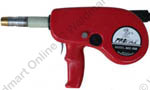 AEC-200 Lincoln Spool Gun (Profax®) - up to 150' lead length - Lincoln cannot do this!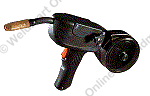 Revolution Spool Gun (Trafimet®)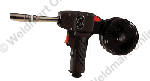 Phoenix Spool Gun (Trafimet®)

Long John Revolution Spool Gun (Trafimet®)
The Long John Revolution is Weldmart's exclusive extended-barrel spool gun, designed for the sign-building industry. Welding channel letters has never been easier, or so affordable.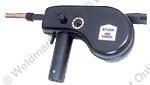 Linde® LTec Esab ST 23A Spool Gun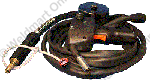 Revolution Direct for Snap-On® Muscle MIG Machines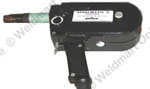 Miller® Spoolmatic 2 Spool Gun - Shop for consumables