Long John Revolution Spool Gun
Long John - Designed for Channel Letters & the Sign Industry!
The "Long John" spool gun is a modification of the Revolution spool gun designed specifically for application in channel-letter welding and other fabrication processes where deep, narrow access is needed.

Our spool gun uses standard welding wire on standard 4" spools. Wire, nozzles, and tips are all available from any welding supply store. Cut your MIG consumables cost in half!
With a 9 & 5/8" reach, you are able to weld your deepest channel letter: fast, clean, and inexpensive! Plus, even with a nearly-ten-inch reach, the gun only weighs 2.4 pounds when empty.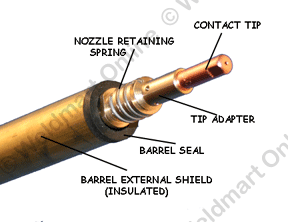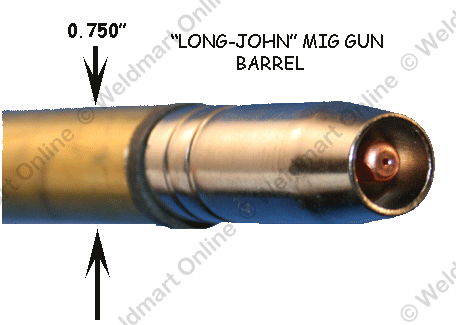 System Upgrades: This gun with the Trafimet® control box can be easily adapted to any constant potential DC power supply. Described below is the Long John Revolution spool gun system for the OTC/Daihen® MIG-Boy system.
For years, the OTC® MIG-Boy dominated the sign-building industry. The machine has become expensive, the spool wire and consumables equally expensive and often unavailable. The end user can now save up to 50% on spool wire and spool gun consumables by switching to the Long John Revolution extended-barrel spool gun.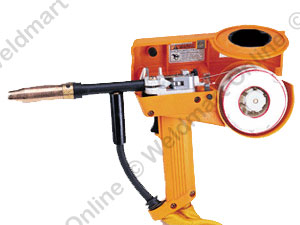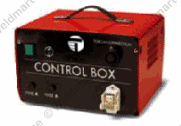 The Weldmart-Online"Long-John" upgrade kit for the OTC® MIG-Boy contains everything you need to start welding right out of the box. The spool gun has an OTC/Daihen® power pin that connects to your MIG 135 power supply. Connect the gas hose to the MIG Boy power supply. Use the control box to control the spool gun motor speed. With this system, you can attach our spool gun to ANY CONSTANT POTENTIAL (MIG) POWER SUPPLY.