Revolution Direct Spool Gun
The Revolution Direct is unique in the "retro-fit" spool gun market. It attaches directly to Snap-On® Muscle MIGs (and most Systematics®) MIG welders. It requires no adapter or separate gun power supply: just "plug and weld"!
Revolution Direct is the spool gun solution for Snap-On® Muscle MIG, Snap-On® YA212, FM 140 (140A), MP MIG 140, 175, or 250 welder, Systematics FW112, SCS112, or MPG 3 welder or wire feeder.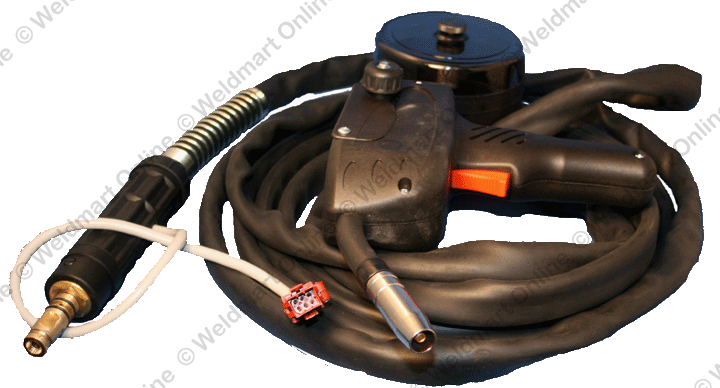 The Revolution Direct spool gun uses the solid state DC motor control in your Snap-On machine--nothing else to buy--just plug and weld! The advantage of the electronic control is simple; at the slowest speed (1RPM), you have full motor torque. The control assures that you have consistent wire feed speed at any speed setting with all sizes of wire.
The Revolution Direct spool gun uses the industry standard 4-inch spools of wire available anywhere! Aluminum, mild steel, stainless steel, copper, silicone-bronze, aluminum-bronze and many more alloys are available on these standard-size spools. Many other guns use only a proprietary spool design that locks you into expensive OEM wire supply.
If your welding machine has the MIG gun receptacle pictured below, then the Revolution Direct gun will install on your machine -- no adaptor needed.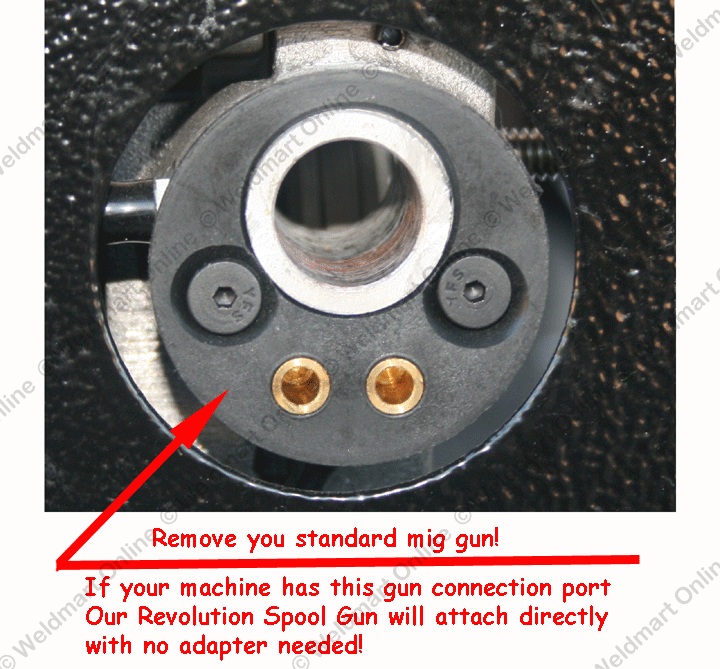 The Revolution Direct spool gun is easy to install: there is only one wire to connect.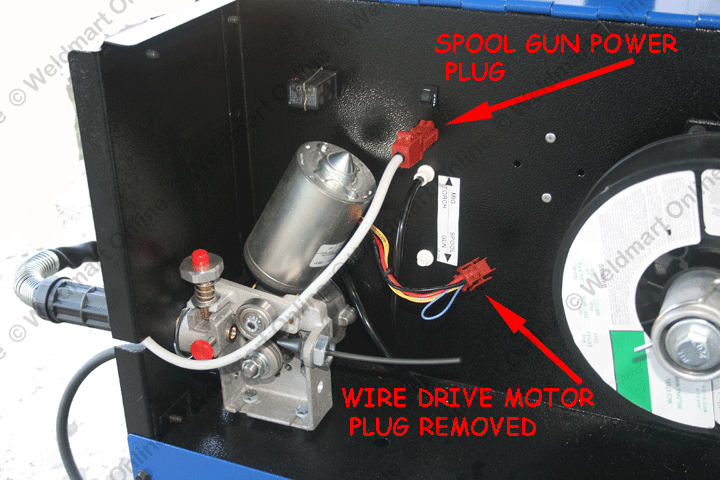 Illustrated below are just a few of the machines with which the Revolution Direct spool gun is compatible: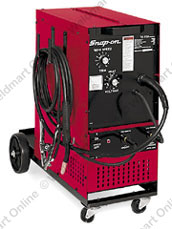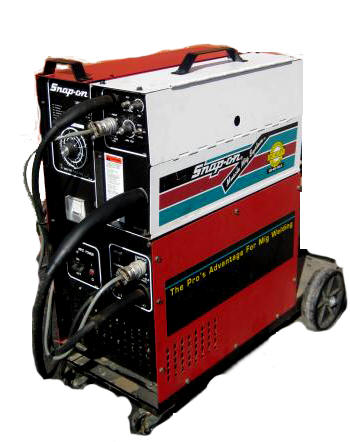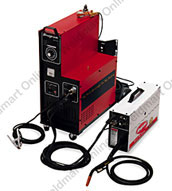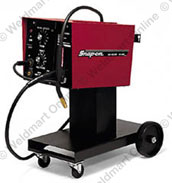 Revolution Direct Wire Drive System Breakdown - Simple!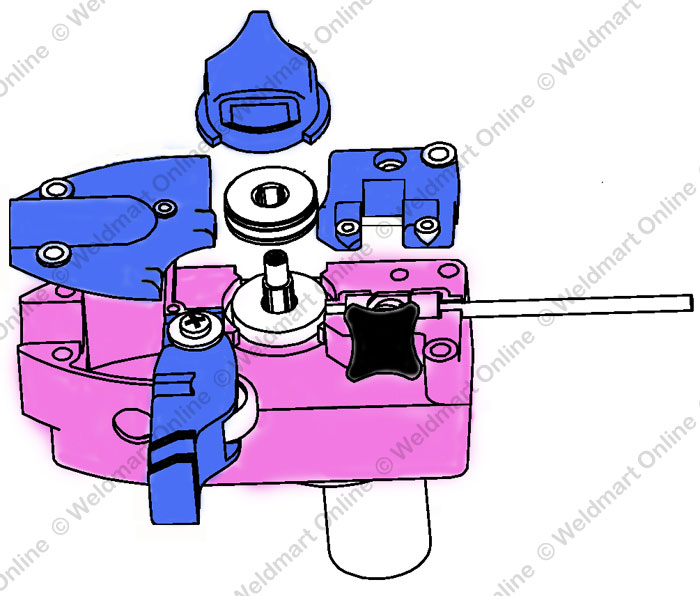 Revolution Direct Spool Gun Parts Breakdown (click for larger version)