Esab ST-23A Spool Gun
The Linde® L-Tec® Esab® ST-23A spool gun is one of the very few classic MIG guns. Its origins go back to the early 1970s, and it has survived all the takeovers and buy-outs that the original Linde company has gone through over the past thirty years. The gun is rugged and performs very well.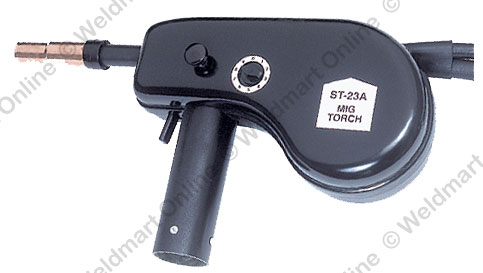 Get details on ST-23A consumables and repair parts from Weldmart.
In order to install the ST-23A on the Multimaster 260 cc/cv or the Multimaster 300X, you will need two additional items: the optional spool gun control module and a power cable adaptor.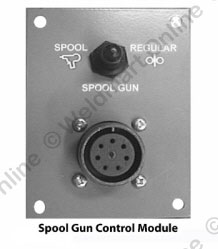 This is the Esab P/N: 37301 optional spool gun module. The AEC-200-36l-mult (and the Esab ST-23A) requires this option. If your Esab dealer does not have this item in stock, he has to order it. It cannot be ordered separately from Esab because it does not meet minimum order levels.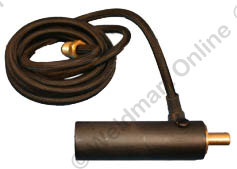 This is Esab P/N: 558002605, the power cable adapter necessary to attach the ST-23A gun to the Multimaster 260 cc/cv and the Multimaster 300X. I spoke to a technician at the Esab helpline and he didn't have a clue!