Fairbanks Morse Timing
The Fairbanks Morse FMX4B16 magneto was the most popular magneto used on the Lincoln SA-200 (Model K6090) welder. This magneto is a self-contained ignition system that requires no external electrical source. It will run clockwise or counter-clockwise. Applications for the Continental F-162, Continental F-163, and Lincoln L-200 engines require clockwise rotation.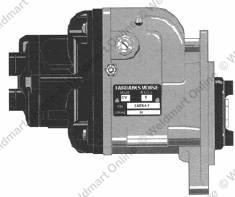 When servicing the Fairbanks Morse FMX4B16 magneto, the fiber gear is often removed. When replacing the fiber gear (Y5939), the timing marks on the steel gear (Q5952) and the marks on the fiber gear must be aligned properly for correct engine ignition timing. There are normally two marks, labeled "C" for clockwise rotation (found on the Lincoln SA-200) and "A" for anti-clockwise engine rotation.
When timing the fiber gear and steel gear, note the timing marks. There is a "punch-mark" opposite the "flat" on the steel gear. That tooth mates to the #4 tooth notch marked "C" on the timing gear.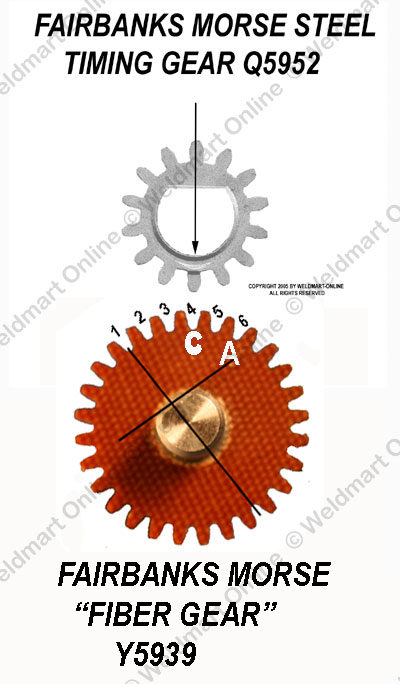 Please note that this magneto is no longer produced by Fairbanks Morse, but Weldmart-Online LLC offers new magnetos; we assemble them from stock sources. We offer new Bosch MRD-4A302-WW and Wico (Prestolite) model XH-1648 as a replacement for Lincoln welders.