Century MIG Welder Troubleshooting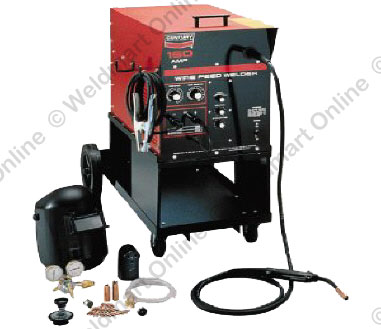 The Century Model 117-067 and 117-069 were very popular small MIG power supplies that were sold under the Century and Solar brand. We are not sure how many were produced, but they were, and still are, simple rugged little machines. Because most welding supplies and welding machine repair companies will not service the Century brand, we offer technical help and parts. If your local supplier says your Century machine is an old, obsolete, piece of junk that you need to throw away so you can buy the latest model he has on the floor--take your business elsewhere.
We created this troubleshooting diagram to help our customers. Please feel free to copy and use as you see necessary (click on image for a larger version).